Connecting with God, Connecting with Each Other and Connecting with Our World
Welcome to Grace Community Church
Hello. We are a church based in the south of Maidstone, the county town of Kent and part of the Assemblies of God in the UK.
Faith in Jesus reminds us that we are all recipients of the unmerited love and grace of God, and a life of grace is something we seek to practice among each other and in the community around us, nurturing a loving and active relationship with Jesus Christ empowered by the Holy Spirit.
Whatever your background there's always a warm welcome and as you browse our web site we hope you will get a flavour of our church community.
We are embarking on a major modernisation programme for our church buildings - follow the link here to find out more.
We are a registered charity in England & Wales no: 1119181.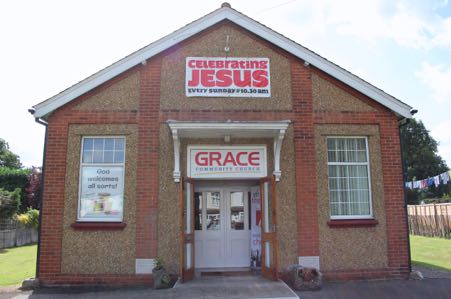 Whats On
19 Aug 2018 - Every Praise
Lots of fun to be had as a group meets to practice a dance to Hezekiah Walker's 'Every Praise'...
19 Aug 2018 - Sunday worship
Join us for our Sunday service at 10:30am - time to worship Jesus and to celebrate all He has done for us, to grow as followers of Jesus and enjoy fellowship.
21 Aug 2018 - Summer Coffee Morning
Come along for our summer coffee mornings each Tuesday in August at GCC. Hosted by our Loose Stronger group and the time begins at 10:30am - make friends, have a chat and relax...
26 Aug 2018 - Churches Together
Join us at 11am as we gather with friends from Connect Church & Christchurch for an hour of praise followed by a BBQ
Food for thought
I have not stopped giving thanks for you and remembering you in my prayers. I keep asking that the God of our Lord Jesus Christ, the glorious Father, may give you the Spirit of wisdom and revelation, so that you may know Him better. I pray also that the eyes of your heart might be enlightened in order that you may know the hope to which he has called you, the riches of his glorious inheritance in the saints, and his incomparably great power for us who believe. (Ephesians 1:16-19)
Recent Tweets