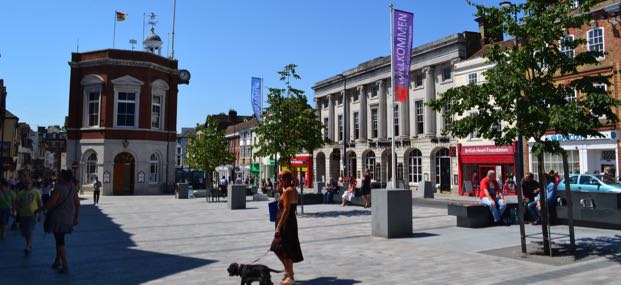 Our town
Several people from GCC work with a town-wide initiative to help Maidstone's homeless population.
A couple of people from the congregation volunteer with Maidstone Street Pastors as well as others who work with Unite Cafe, which seeks to support foreign residents living in the town.
We have good relationships with churches across Maidstone and the Touch Maidstone web site provides details of the various projects the wider church in Maidstone provides, including those mentioned above. You can find out more by following the link.
Many of the churches in Maidstone share this common resolve:
To pray for each other;
To network together;
To work alongside each other;
As we serve our town,
in the name of God
who is Father, Son and Holy Spirit
The Waypoint Project
During 2017 over 25 churches from across Maidstone from a variety of denominations were involved with the Waypoint project. Some of the main events included an Easter Egg Hunt, A Harvest Festival and a Live Nativity at Christmas. There were also other events organised by local churches as well as outreach into schools. You can find out more at the Waypoint website - simply follow the link.
Initiatives continue to develop and there are plans to run a town-wide Passion Play in 2020.